Kohler Music Press was established in 2013 in response to the high demand for the Perfect Staff Paper Notebook.
Kohler Music Press is a printer and publisher of staff paper noteboks and music text books, for middle/high schools and colleges/universities. We offer solid pedagogy, sturdy books, quick turn-around time, reasonable prices. Our authors are well schooled, experienced and highly regarded in their fields.
……………………………………………………………………………………………………………….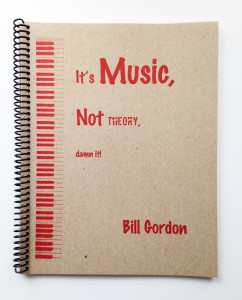 It's Music Not Theory, Damn It!
Music theory? No such thing. Let "It's Music, Not Theory, Damn It!" and companion online ear training course prove it. Skip the brain-numbing clutter found in music theory books and jump directly into the inner workings of music. Written for songwriters, players, and aspiring producers at SAE Institute media school, this DIY book and three-hour audio course (included in the price!) deliver just what you need. The approach is clear, accurate, and fun. Never dumbed down. From basics of pitch and rhythm, through scales and melody, to chords, chord progression and song analysis, this book shows lovers of music there's nothing theoretical about this magical art. Author Bill Gordon is a Berklee graduate who has devoted his forty-year career to playing, composing and teaching music in every conceivable venue, allowing him to hone and present the architecture and structure of music in a pragmatic, practical, humorous way that can be put to immediate use by beginners, pros, and the simply curious.
$49 (free shipping for a limited time)
……………………………………………………………………………………………………………….
Music Theory From A to G
Rob Kohler's jazz and music theory book for beginning improvisers.
Used at Stanford Jazz Festival and in Rob's private studio.
$25 free shipping!
……………………………………………………………………………………………………………….
The Perfect Staff Paper Notebook
The ideal blank book for musicians, composers, music students, and songwriters!
10 copies for $60.00 (for a limited time, shipping is free)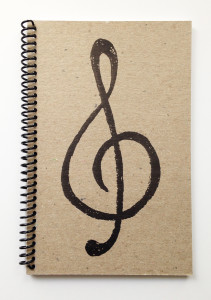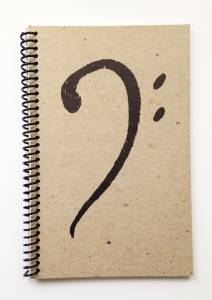 1 Copy of the Perfect Staff Paper Notebook is $7 +$3 shipping